Best Products of 2018. The PhotoshopCAFE Tech Gear Guide
The best products of the year (2018)
(AKA Colin's Gear Guide)
I reviewed a lot of stuff in 2018. What is the best? Check it out here.
2018 was an amazing year for tech. There were a lot of revolutionary advances in the areas of Photo, Video and Creative tech. (Its actually Jan 01 2019 when you read this.) I wanted to share all my favorite products of the year. Kind of a Colin Smith's creative tech roundup kind of thing. (If you have a better name, drop it in the comments).
Now, the criteria for this isn't just a bunch of things I've seen other people use. Use products I actually own and use everyday. There were some products that didn't make the grade, which I returned or they are gathering dust somewhere. When I replace a piece of gear, I usually research and test many options, before adopting it. Full disclosure, some of these were given to me and others I purchased myself. If it's not the best of class I'm not including it, even if it was given to me, so this isn't a sponsored post, its my unbiased opinion. (Ill add a little asterisk * by the products given to me, so that you know). Most of these I have reviewed throughout this year and I'll link to those reviews. Some I didn't bother reviewing such as the Sony and GoPro, just because there were already too many reviews published and I didn't have anything fresh to say about them.
This is purely my opinion and based on my hands-on experience. Yes, there will be "what about xyz products?" and these might not be included because I haven't had hands on experience with them, so I won't make blind recommendations. For example, I've never used a Nikon camera, so I can't tell you how great or terrible they are. I'm mainly a Mac user, so I can't talk about all the amazing Windows laptops (Although I do use Windows Desktop systems in my workflow as well as Mac). I think you get the idea, so please don't fill up the comments with "what about" posts 🙂
Alright, let's go!
The Best Drone
DJI Mavic 2 Pro
Why? This little drone is amazing. It's the drone I've always wanted. It's portable and easy to travel with and has great range and battery life. This in itself isn't enough though (I have a Mavic air, but don't like it very much). I really need the sharpest high resolution photos and video and the onboard Hasselblad camera brings this. Look for a Hawaii Vlog coming from me on this early 2019. Review
► Buy Mavic 2 here
Mirrorless Camera
Sony A7III
I replaced my Canon 77D with the Sony A7III. I had a hands-on experience with this camera at Sony Kando 2.0 and loved it. So much so, I purchased one and use it as my mail vlog/travel camera. The imaging quality is really great. Sharp pictures, incredible low light and (for the first time for me in a mirrorless) feels really good in the hand. Its shoots full frame 4K and 120 FPS (at 1080) which makes this a great camera for creatives. The still frames have an amazing dynamic range and its very fast.  I have shot a vlog late 2018 in Hawaii and I just need to edit it and post it soon. I have a metabones V adapter, which lets me use all my Canon L lenses on it. Its not perfect though, no flip around screen and the auto focus on video hunts too much. But it's the first camera I have used that is capable of BOTH excelling photographs and excellent video, I just really enjoy using this camera, which is why I'm awarding it not only the best Mirrorless camera of the year, but the best Camera of 2018 period.
► Buy A7III HERE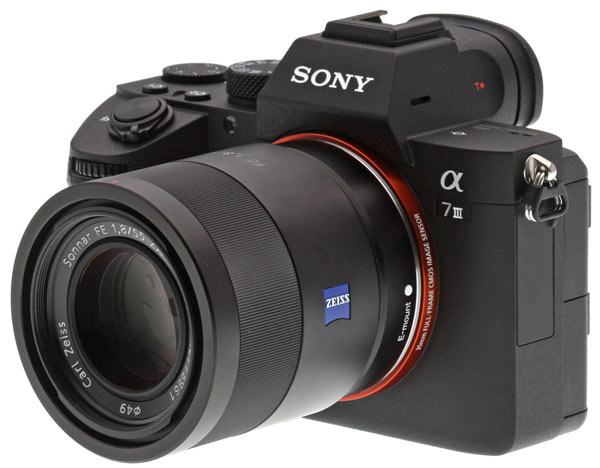 Best Laptop
2018 MacBook Pro i9
Ok this one might surprise a lot of people, since I totally trashed the 2016 MacBook Pro. Apple really have fixed a lot of the things I didn't like. With 32 Gig RAM and i9 processors, it now packs the punch I need for road life, with a form factor that is a pleasure to travel with. I'm still not a huge fan of the butterfly keys, but Apple have updated them enough that they are usable. The screen is bright and beautiful. It's pricey for sure, but it's also robust. When researching for "better" options, I keep finding key things missing on the others, such as true SSD or powerful graphics. Or when they do have everything, it's in a thick or heavy enclosure.
In 2019 who knows where we will go, because I badly need a new desktop machine, as my MacBook Pro is faster than my loaded trashcan Mac Pro. It's not a workhorse like the Mac Pro though, so that's still my main machine (64Gb Ram, Dual Video Cards, attached 32Gb  Raid, better cooling etc). I use a iMac Pro on a regular basis, but I wouldn't choose one as my pro desktop system for several reasons, mainly lack of an upgrade path for things as pedestrian as RAM and video card. Sorry, but preconfigured non upgradable hardware isn't "PRO" class computing.
Review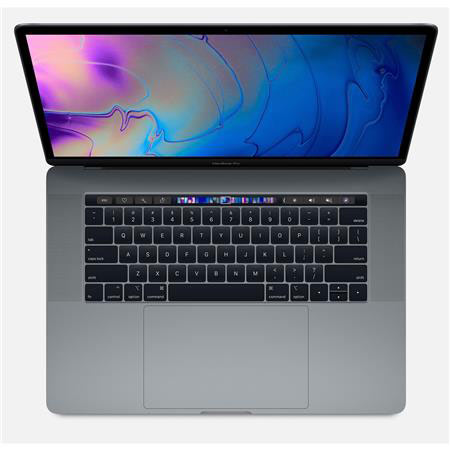 Best Smartphone
There are actually 2 winners for this category
Google Pixel 3*
Wow! I never thought I would use an Android phone that I liked as much as an iPhone. The camera on the Pixel 3 is amazing. Crisp, clear quality with features that let you zoom and shoot in almost darkness. The screen is bright and saturated. Thumbprint on the back, and lots of clever features such as wiggle to flip camera make it a joy to use. Fast startup times and rock solid GPS (Better than Apple) are tell tale signs of good engineering. If I ever left the Apple Eco-system, I could happily use this as my main phone. Also the battery life is a little better than an iPhone. review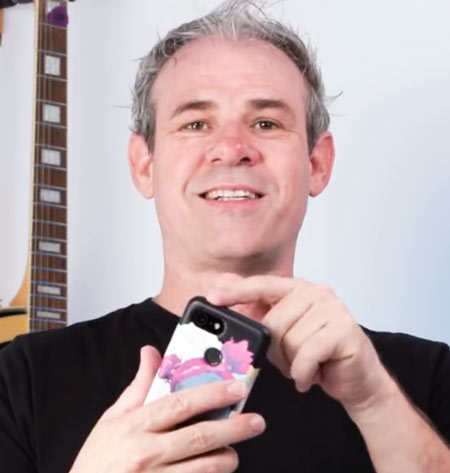 iPhone XS
I have used the iPhone since day 1 and this is a really nice upgrade. The X bought the edge to edge screen, which enabled me to dump the huge body (which I always found cumbersome). The upgraded camera on the Xs (pronounced 10 s) is amazing with true dual-lens depth sensing and ai enhanced photography. Dual lenses make for the sharpest zoom in the industry. While iOS has its annoyances, this is a capable Hand Held computer / Communication Device / Music  Player. (See the Original Steve Jobs unveiling of the iPhone if you don't get that reference). I don't think I have to say a lot more about the iPhone.  Review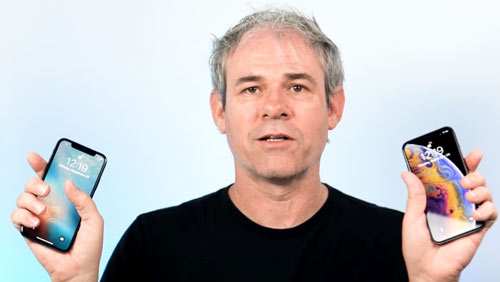 Camera Gimbal
DJI Ronin S
It seems 2018 was the year of the single hand gimbal. So many different types of stabilized cameras and gimbals hit the market. To me the DJI Ronin S rises to the top. Why? The first reason is build quality. This gimbal (although a little heavy) is really, really well designed and made. The moment you bring it out of the box, you can tell that a lot of thought and TLC has gone into it. From the way the handle sits in your hand to the way the rear motor is lowered to not block the screen on the camera. I had some initial issues with the camera "popping" near the extremities, but these have been resolved with firmware updates. It the best way to stabilize a smaller Cinema camera or Mirrorless/DSLR while walking and filming. The mobile app allows for extended features like motion time-lapse and panoramas. Review
Get it here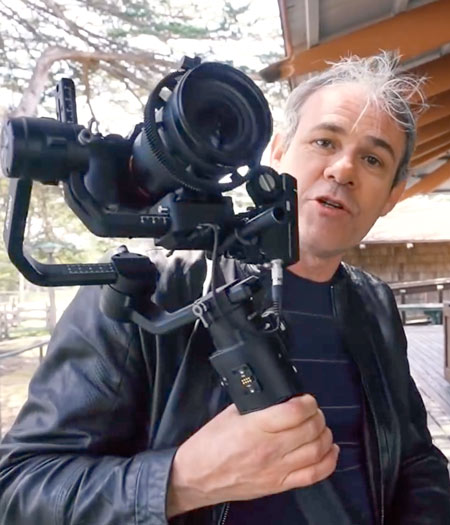 Shotgun Mic
Rode Videomic Pro+
If you are vlogging or performing interviews on the go, you need a good shotgun mic. Rode have dominated this genre for a while and this is my 3rd Rode mic for a DSLR/Mirrorless setup. They really knocked this one out of the park. Audio quality is the most important thing and this is a step up. Where this really shines though is a simple feature. When you turn the camera power on and off, the mic automatically turns on and off. I have lost interviews because I forgot to turn the mic on and lost opportunities because I forgot to turn it off and ran the battery out in the camera bag. If the power does run out on the Lithium-Ion battery, you can drop in 2 AA batteries and you are back in business. This is as close to a perfect on-camera mic that you can get. BUY HERE
Photo Software
Adobe Photoshop CC 2019*
Do I really need to explain why Photoshop is the best image editing software? It's the industry standard for a reason. Review
Adobe Lightroom Classic 2019*
Lightroom is the best tool for working with lots of photos. Use it to organize your photos, edit them and deliver in many ways. I have always been a fan of the quality edits I can make to my photos in Lightroom and it handles panoramas and HDR better than just about anything out there. It works with 3rd party plugins so you can extend its functionality. Review
Mobile software
Adobe Lightroom CC Mobile*
Lightroom CC is a fully functional application on the iPad and it syncs with your desktop and mobile phone. If you are looking for a mobile workflow, you can't beat Lightroom CC (formally Lightroom mobile). It does most of the things that Lightroom Classic can do and its very responsive on mobile. LR CC also brings the ability to shoot in RAW on your mobile devices and akl the image editing power you would expect from Adobe. Review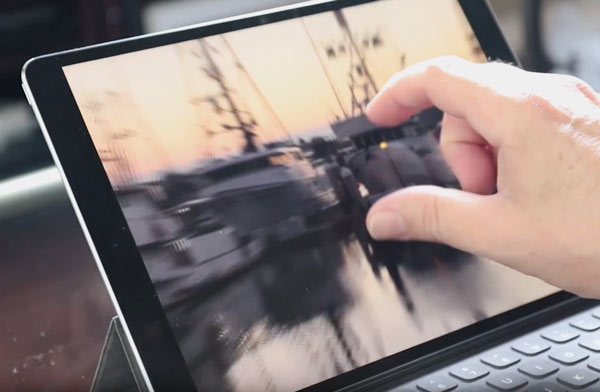 Graphics Tablet
Wacom Intuos Pro M*
Wacom is head and shoulders above all others when it comes to pressure sensitive input from a stylus. If you have ever used a Wacom tablet, you will realize these is a reason it's what almost all the pros use. The feel is the closest you will get to pencil on paper, with no lag and lightweight pen that doesn't need batteries. The latest Intuos Pro now supports 8192 levels of pressure sensitivity, which allows even the lightest touch to register and not turn into a dotted line (as almost everything else does). It has built in Bluetooth or USB-C connectivity, so you can choose how to connect. I find the medium to be the "goldilocks" in sizes. It's large enough to provide the precision and real-estate for drawing and not too large as to hog your desk space. For retouchers the Wacom tablet is a necessary tool, not an accessory. I sure couldn't create the imagery I do without one and the latest release is worth the upgrade with the pen2, metal back and high level of sensitivity. review
get it here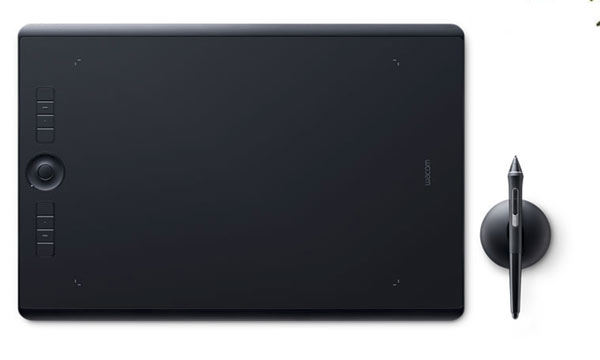 Interactive Pen Display
Wacom Cintiq Pro 24
While there are other options for pressure sensitive drawing, painting and image editing such as Microsoft Studio, the Wacom Cintiq stands alone. I've tried the MS Studio and it feel like a toy compared to the Wacom Cintiq in both build and user experience. I've used Cintiqs for a number of years and they are very solid, with bright and clear displays. The big things to look for are a solid surface to draw on, good palm rejection (no accidental smudges), minimum parallax, zero lag, pen responsiveness and most important, it has to just feel right. The 24 brings 4K resolution and the Pro Pen 2 to the game with 99% Adobe RGB support. Look for an in-depth review from me in Q1 2019 First look
Action Cam
GoPro Hero 7 Black
Everyone knows the name GoPro. I have a whole draw full of them and go pro mounts. I passed on the Hero 5 and them I didn't think I needed the 6. After all, my GoPro 4 still works fine. So why did I feel I needed a new action camera when the 7 was announced? 1 word (actually 2) Image Stabilization. This thing is amazing. It really smoothens out micro shakes and big shakes, yes, it really does work. It's pretty close to being gimbal class stabilization. Another update is the audio is much better. Of course there are other nice additions I missed on the 6 such as built in touchscreen standard and voice activation. I haven't done a review because there were already a million online by the time I bought this. Get it here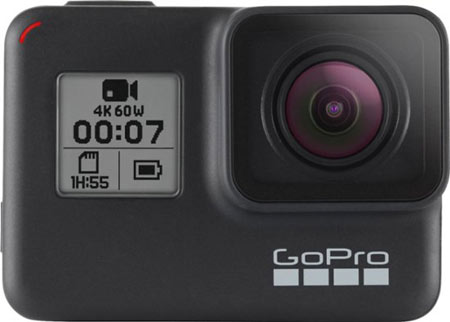 Dongle
Hyper: Hyperdrive USB-C Hub
If you are using a MacBook Pro you know you need a dongle to get around the USB-C only inputs. I was actually a backer when this was still a kickstarter project. Unlike the Satechi (which is flimsy and fried my MicroSD card) the Hyper is solid and plugs into 2 USB-C slots for added stability. It provides everything you need such as USB3 2x Thunderbolt 3/USB-C, HDMI, SD card reader and micro SD card reader. If you have a MacBook Pro, you will need this device. Get it here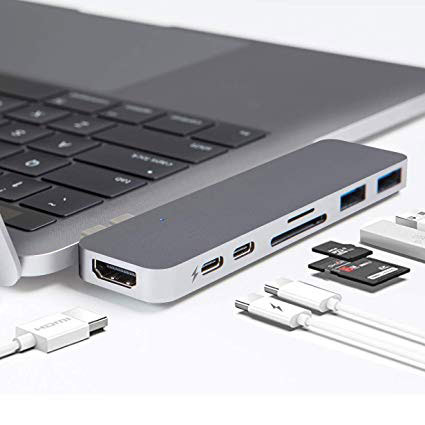 Desktop Printer
Epson SureColor P800*
Having used many different brands, I use only Epson desktop printers. The reason is the quality of the prints. As simple as that. The prints are bright, sharp details, smooth gradients and durable inks and papers. My favorite paper is  Epson Hotpress bright. The P800 allows fast switching of photo/matte inks without having to open the lid. It has support for many paper types with multiple feeders and also support for roll paper. The P800 is the larger sibling to the P600, with support for borderless printing on 17″ wide paper. Review
Get it here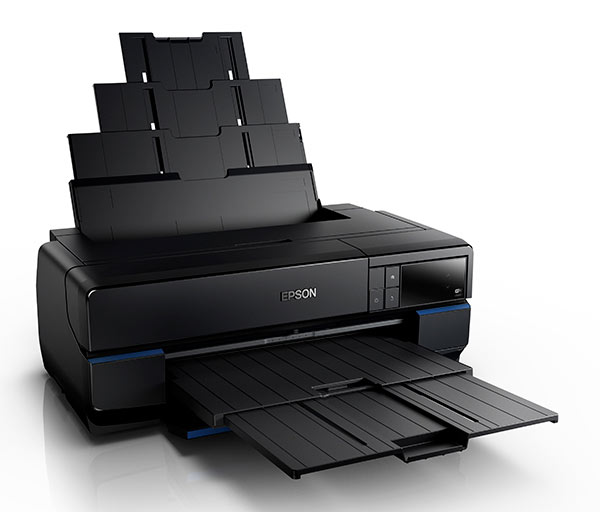 Portable Hard Drive
LaCie DJI CoPilot*
This little hard drive is really smart. It has 2000Gb (2Tb) capacity and based on the LaCie Rugged Drive enclosure. What makes it a CoPilot is its ability to injest without the need of a computer. Insert your card into the built in reader and press a button to copy all the content onto the internal drive. This is so great for on-location work and travel. If you connect to the BOSS app through your mobile device, you can review your photos and videos and even share them to social media right there, on location. It works on both Mac and Windows.  review
get it here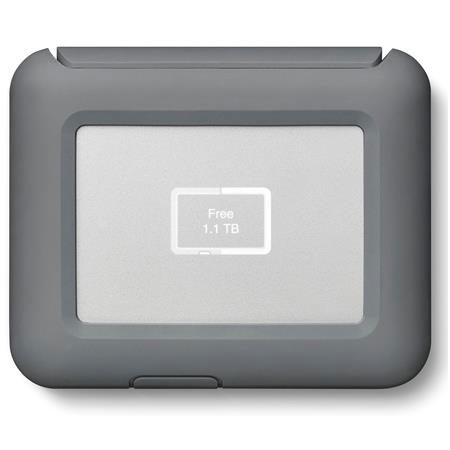 External Raid drive
G-Tech Shuttle XL
If you are looking for large capacity and speed, this box is amazing. The unit I tested has 8 bays and 8 TB capacity. But wait, that's 8TB of pure SSD storage. It's rugged, but yet light enough to take to shoots. If you are shooting any 4K+ RAW footage, you will need massive storage. Also if you are getting an iMac pro, forget dumping all your money on Apple internal storage. This is your expandable storage here. When I tested it, the transfer rate was faster than the internal SSD on a MacBook Pro! It connects through USB-C. Look for my review on this soon. Its expensive, but its fast!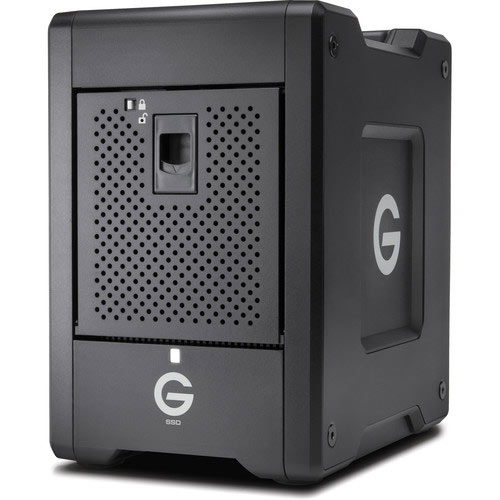 Color Management
X-Rite Color checker XL*
If you are serious about color management, you probably already have an Xrite color checker. This card enables you to have known colors when you shoot. This enables you to dial in correct colors when you are editing the color of your photos or video. There was a problem with the color checker though. If you are flying a drone or using 360 Cameras, the chart was a little small to get a good reading sometimes. Enter the XL (For Extra Large). As an Xrite Coloratti, I was involved in testing the XL and providing real-world feedback. Not only was it amazing for drone work, but I love it in the studio. I use this to calibrate my cameras, Its nice and large, has true blacks, whites and gray tones as well as skin tone and primaries. The larger size enables me to double it up as a take-off pad for my drone, bonus! see it here
Xrite Color Munki Display*
You really need a way to measure the color on your screen, so that you can calibrate the monitor You need to know that what you are seeing is true and accurate, so that your image adjustments are accurate. The Xrite Colormunki Display will do exactly that! I really like the i1 Display Pro, but an recommending the colormunki because its easier to use for people that aren't experienced at color management. If you are more experienced, then you might like to additional controls on the i1 Display pro.  see it here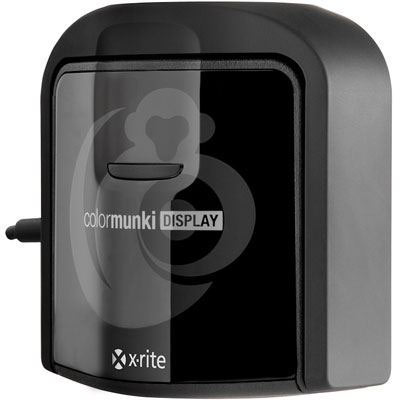 Ok, that's it for now. If there is a category that I have excluded, drop a comment and I'll see what I can do to expand this gear guide.
Thanks for checking this out.
Great to see you here at the CAFE!
Colin
---